Smootheroni -- VR Game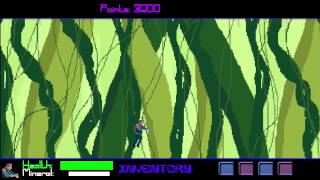 Pixel Space Game
Count Dookie Fart
Smootheroni -- VR Game

Smootheroni is a Alien Smoothie Stand Simulator game geared to VR. In this game you whip up all sorts of crazy wild drinks. With ingredients like Dinosaur Eggs and Bacon it's no surprise!

Pixel Space Game

Pixel Art game based around the organisms of space. Dependent on your actions, the game play will be altered. If you like to execute space monsters, you will then become an assassin. If you enjoy going on quests, you will help the space animals. This game is still in alpha.

Count Dookie Fart

Count Dookie is spreading his farts everywhere. As time goes on so does his army of dookie! Stop him before all hope is lost.